New Design Similar B Cure Laser Handheld Therapy Device
New Design Similar B Cure Laser Handheld Therapy Device
YGRK

China

10000 Piece/Pieces per Month
Applications: 
 
Therapeutic effects of low level laser light irradiation - laser phototherapy - include the following:

increased production of ATP (Adenosine TriPhosphate)
increased cellular metabolism
increased collagen production
increased enzyme production
increased protein synthesis
better blood flow
better lymphatic flow and drainage
reduced inflammation
Product Description
Laser therapy delivers non-thermal photons for about 3 to 8 minutes to the injured cells. The stimulated cells then respond with a higher rate of metabolism. This results in pain relief, better circulation, anti-inflammation and acceleration of healing process. Results vary from patient to patient and most notice enhancements within a few weeks. The result of low intensity laser irradiation on the cells' restoration of normal function is significant.
Therapy Principle:
1. Improving blood circulation
Laser directly irradiates on the lesion part in which blood flow is decreased, or on the sympathetic ganglion which dominates this range, supplying sufficient blood and nutrition in order to improve the metabolism and relieve symptom.

2. Diminishing inflammation quickly
Laser irradiation enhances the activity of phagocyte, improving immunity and thus diminishes inflammation quickly.

3. Relieving pain
The injured part could release substance after laser irradiation. Laser irradiation also reduces the conduction rate,
power and impulse frequency to relieve the pain quickly.

4. Accelerating tissue repair
Laser irradiation accelerates the growth of new blood vessel and granulation tissue and improve protein synthesis. Blood capillary is one of the basic elements of granulation tissue, which is the precondition of wound healing. It helps bring more oxygen supply to damaged tissue cells and accelerates the production of collagen fibers, deposition and cross-linking.
Applications:
1. Pain relief
2. Knee arthritis
3. Rheumatoid arthritis
4. Athletics System Injuries
5. Soft tissue injuries
6. Injuries & sprain from sports
7. Wound & ulcer acupuncture
8. Inflammation diminishment
9. Acupuncture Rehabilitation Therapy
Technical Parameter:
Battery Capacity
built-in lithium battery 5200mAh
Laser Wavelength
808nm and 650nm
Terminal Laser Output
3x 808nm beams and 12x 650nm beams
Using Time
3-4 hours
Case Material
ABS
Lens Material
Tempered Glass
Maximum Power
2.4W
Working Mode
Pulse or Continuous
Time Setting
10 gears from 15 min to 60 min, each gear incresing by 5 min.
Power Supply
Battery or plug-in when battery runs out.
Battery Charger
European or American standard. 4 hours to full charge.
Total Power
510mW
Function Buttons


Five buttons: up, down, left, right and center

Up and down buttons are used to adjust the power of 808nm laser.

Center button to turn on the device or pause.

Right button to adjust time.

Left button to adjust working mode.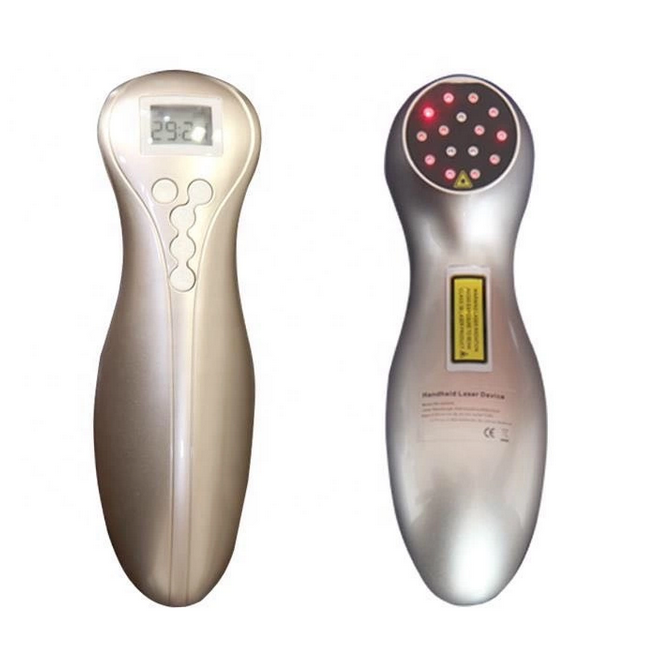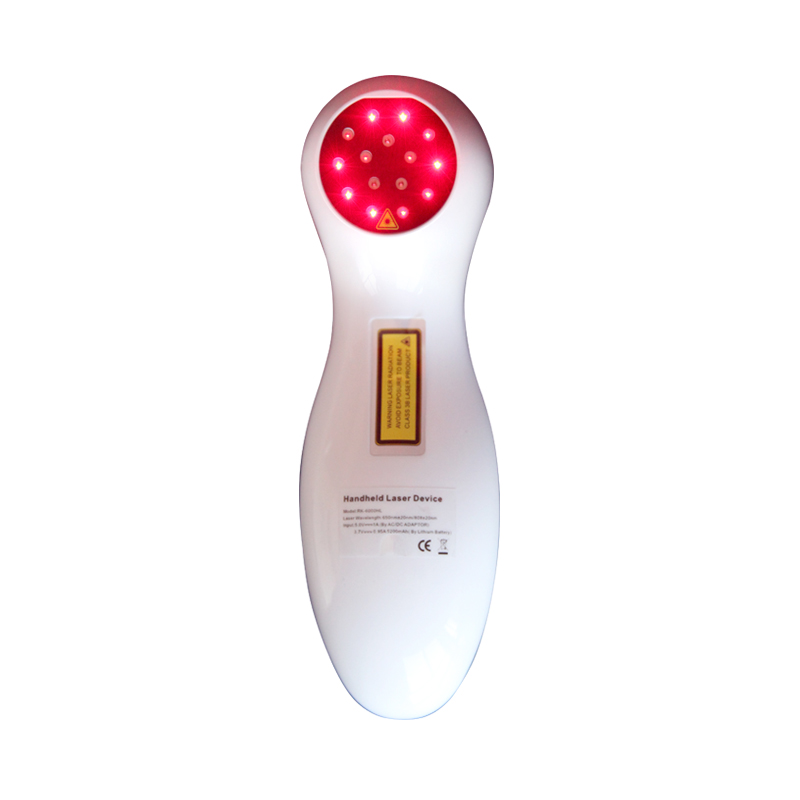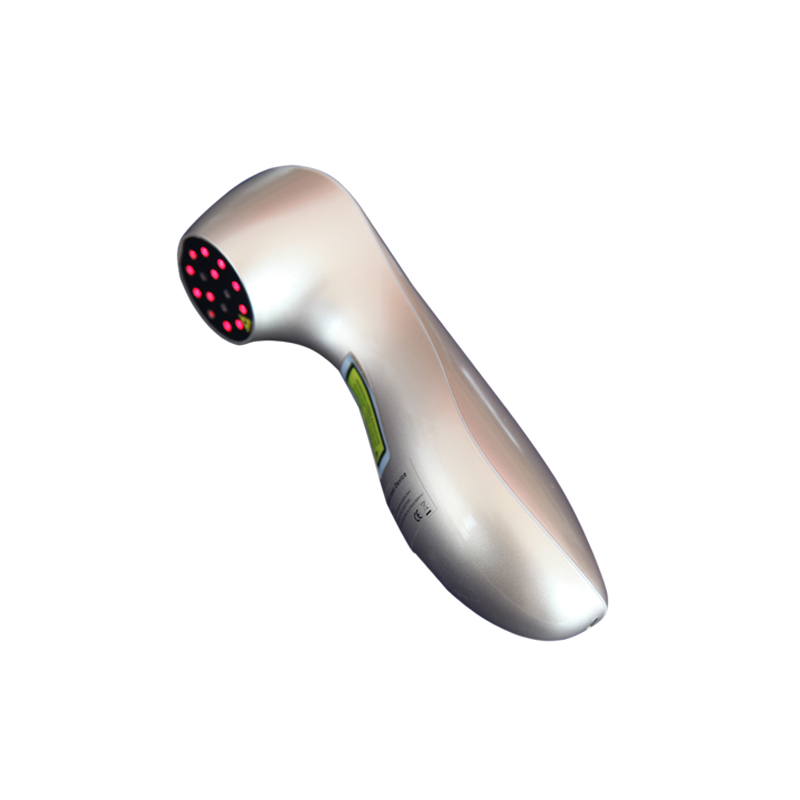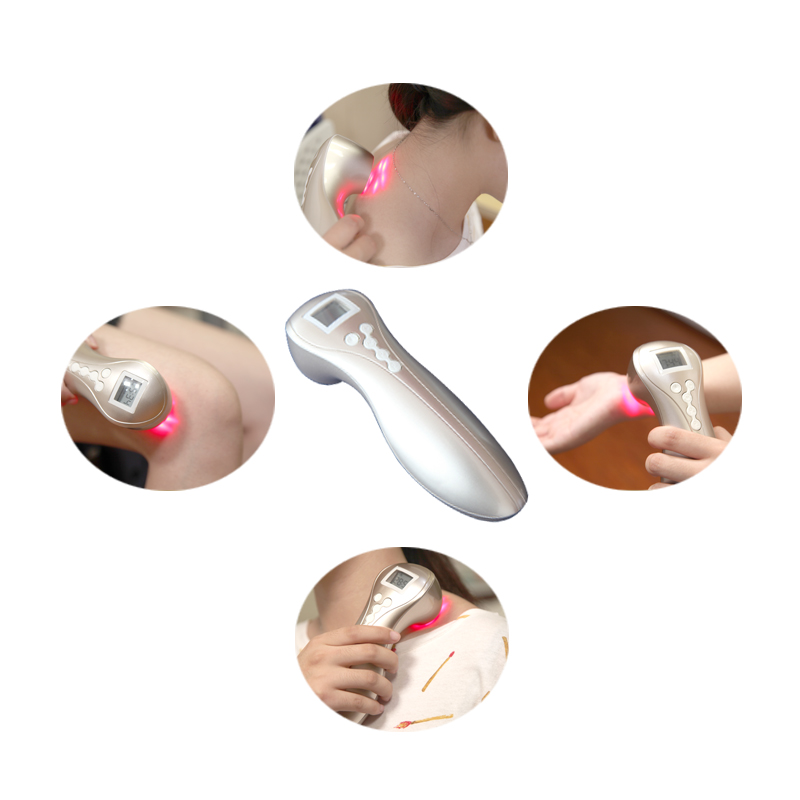 Company Information