Knee Care Laser Massager With 808nm Low Level Laser
Knee Care Laser Massager With 808nm Low Level Laser
YGRK

Wuhan,Hubei,China

10000pcs/month
1.AIRBAG COMPRESSION MASSAGE:3-grades airbag wrap,Relax knee soft tissue,By squeezing the knee around the airbag. it automatically fills and deflates, comfortable knee discomfort
2.WARM HEAT:3-grades constant temperature hot pack,Speed up blood flow in the knee joint,Temperature penetrates the skin, relaxes blood vessels speeds up blood circulation, and dredges meridians
3.INFRARED RADIATION:Increase cell viability at the knee joint,Built-in 19 red lights to illuminate the joints ,Penetrate the muscles to make the cells more energetic
4.MAGNET PHYSIOTHERAPY:Release healthy magnetic energy,Built-in energy magnets help balance the magnetic field at the bottom of the muscles, release healthy magnetic energy, and accelerate pain relief
5.KNEE PAIN RELIEF FROM INSIDE:solve the problems of knee joint
Product Specifications: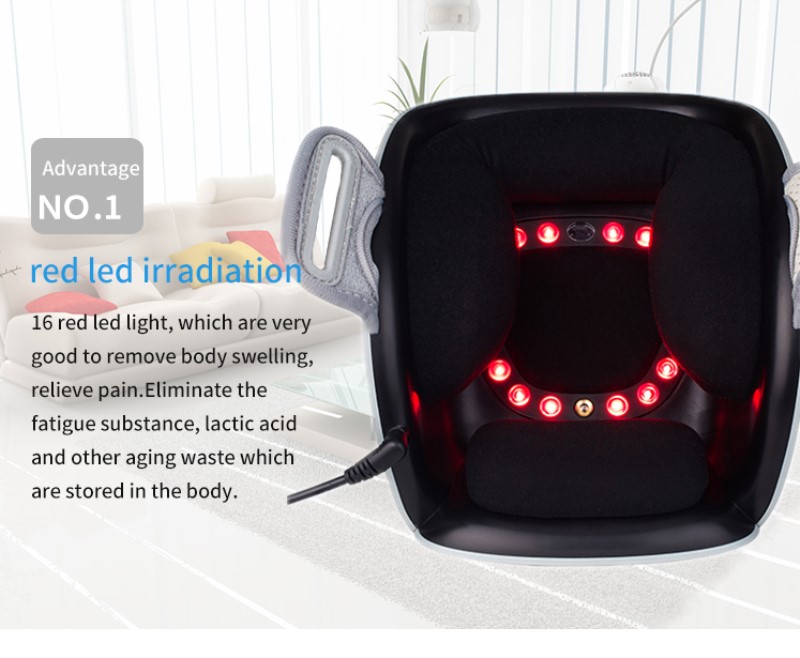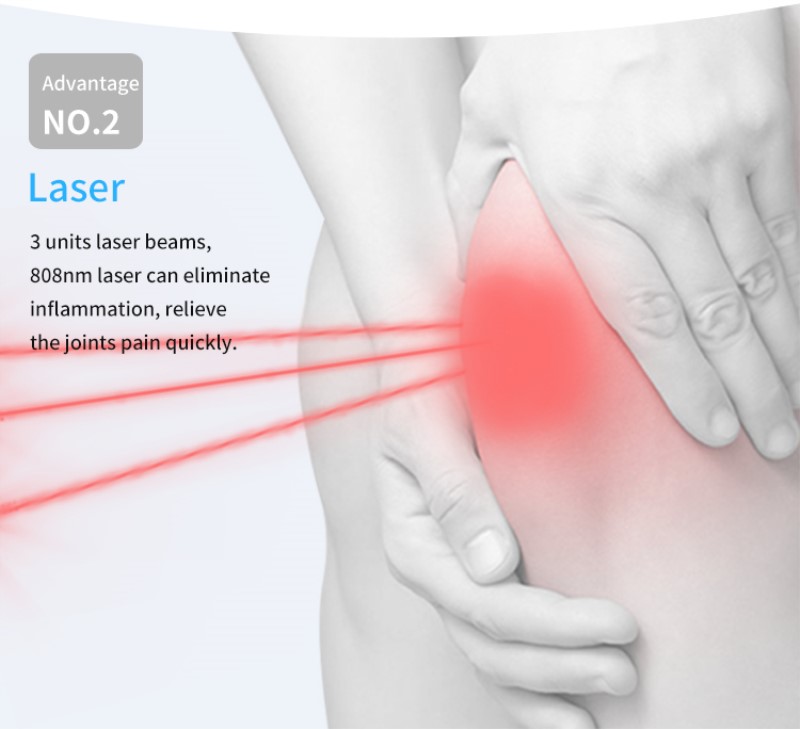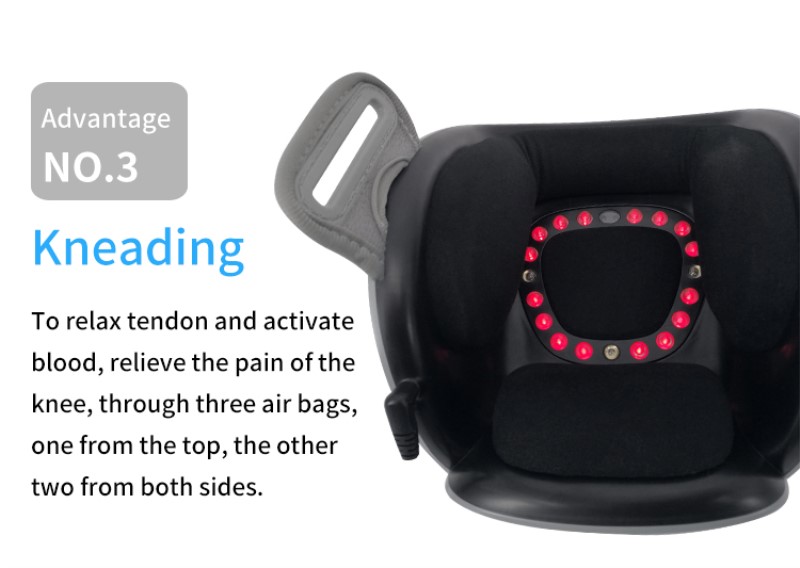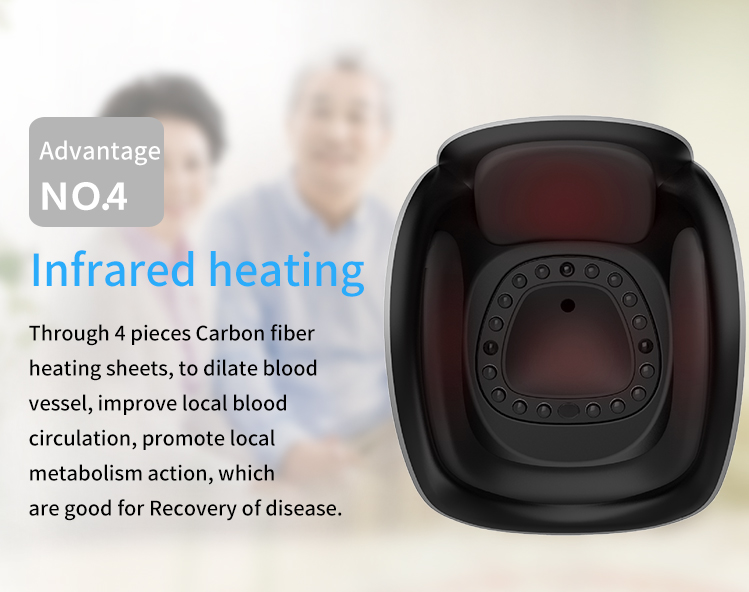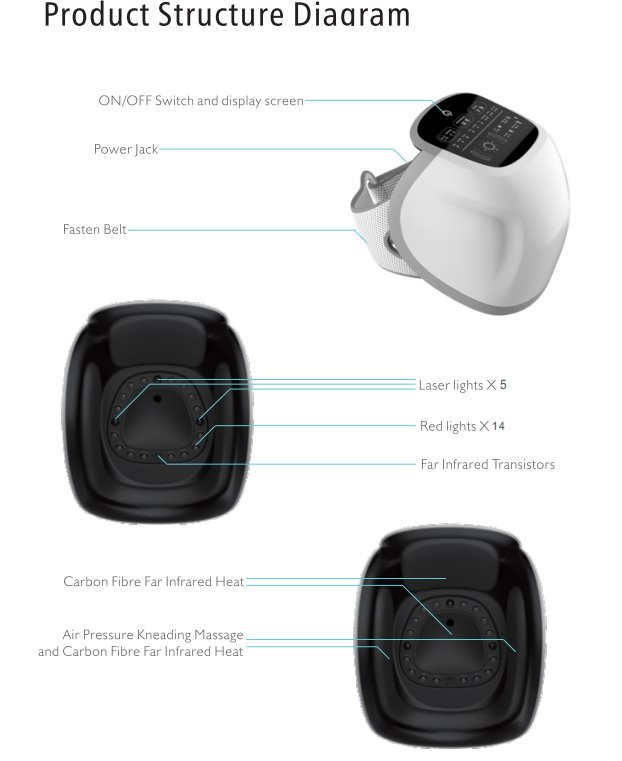 Knee Massage Therapy Machine Working Principle:
1 Laser light penetration is 1cm to 7cm, it could promote blood circulation, and the laser energy could be absorbed quickly by the cells, thus the damaged tissue and cells can be repaired.
2 Laser light therapy: improve blood rheology parameters by laser light irradiation, to eliminate the inflammation, reduce the blood viscosity and blood lipid; activating the blood cells, improve the cell's deformability and oxygen-carrying capacity, improve the blood flow and viscosity; Accelerate the cells metabolism and growth ,and also speed up wound healing.
3 The kneading massage: dredging the channel, relieve knee pain.
Our product's features
1. 90 degree angle-shaped exterior, suitable for knee, elbow and ankle pain relief
2. Its belt is flexible and the size can be adjusted according to customer demand, suitable for various knee shapes
3. Humanized design with big LCD touchable display, easy to operate; portable, non-invasive, no side effect
4. Hands free during treatment.
5. It combines red light therapy, low level laser therapy, kneading massage and far infrared heating therapy into one device, ensuring high treatment efficiency.
Specification:
| | |
| --- | --- |
| Model: | RK-5002 |
| Function: | Knee Massage with Two Airbags, Far Infrared Thermal Therapy, LED Red Light Therapy And 808nm Low-Level Laser Therapy. |
| Laser Diode: | 3 Pcs 808nm;Totally 540mW |
| LED Number: | 16PCS |
| Auto Timer: | 15 Minutes |
| Input Voltage: | AC100-240V 50/60Hz |
| N.W | 1-1.5KG |
| Heating Temperature: | Low 45+/-3 Degree; Mid 50 +/-3 Degree;High 55 +/-3 Degree |